Bob Titus

Bob is a Claims Manager with Academic Risk Resources & Insurance, LLC. He brings over 20 years of professional experience in commercial multi-line claims consulting and risk management. He also has over ten years of claims advocacy experience on OCIP and large construction losses.

In addition, Bob teaches professional development insurance courses for the Insurance Library of Boston and Polestar Performance Programs, Inc. Bob also has extensive experience in large loss claim management and has been retained as an expert witness by both plaintiff and defense attorneys on insurance disputes in litigation.

Bob's present responsibilities include: complex coverage analysis, working with insurers to obtain proper and timely claim settlements, conducting multi-line claim reviews to monitor the reserving and establishing claims handling protocols of his clients' insurers and TPAs.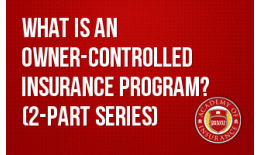 Add to Cart +
Many large construction projects are insured through an OCIP. This course will explain how OCIPs can provide owners, brokers and general contractors cost savings and enhanced loss control.
Available On Demand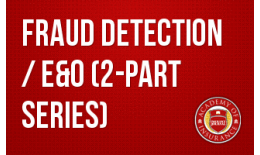 Add to Cart +
Stealing is not just a claims problem… it's an Industry problem. Join us as we discuss ways to minimize Insurance Fraud and explain how it increases Agency E&O exposures.
Available On Demand