Eli Lehrer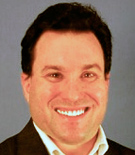 Eli Lehrer is president and co-founder of R Street, overseeing its central headquarters in Washington, D.C., as well as its field offices in Tallahassee, Fla.; Columbus, Ohio; and Austin, Texas.
Prior to co-founding R Street, Lehrer was vice president of the Heartland Institute. He also played a major role in founding SmarterSafer.org, a coalition of taxpayer, environmental, insurance and free-market groups dedicated to risk-based insurance rates, mitigation and environmental protection.
During the debate over flood insurance reauthorization between 2008 and 2012, Lehrer and smartersafer paid a key role in the debate over what eventually became the Biggert-Waters Flood Insurance Reform Act of 2012. Lehrer and his allies advocated for policies that raised rates for the most risky properties, put the program as a whole on sounder footing, and promoted environmental protection.
Lehrer worked as speechwriter to U.S. Senate Majority Leader Bill Frist, R-Tenn. He previously worked as a manager in Unisys Corp.'s Homeland Security Practice, was senior editor of The American Enterprise magazine, and a fellow for the Heritage Foundation. He has spoken at Yale and George Washington Universities.
Lehrer earned a bachelor of arts, cum laude, from Cornell University and a masters with honors from Johns Hopkins University, where his master's thesis focused on the Federal Emergency Management Agency, which runs the National Flood Insurance Program. His work has appeared in the Washington Post, USA Today, Washington Times, Weekly Standard, National Review, Public Interest,Salon and dozens of other publications. He is also a regular blogger for The Huffington Post.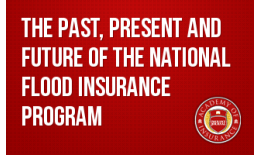 Add to Cart +
The National Flood Insurance Program, established in 1968, is the United States Federal Government's largest and most significant intervention in the personal lines insurance market.
Available On Demand