Kevin Ring

Kevin is the Lead Workers' Compensation Analyst for the Institute of WorkComp Professionals. He joined the Institute in 2003 after a stint as a systems manager for a mid-sized manufacturing company.

A licensed P&C agent, Kevin has an affinity for making the technical simple, whether it is computers or insurance.

Kevin's plain speak approach is the key – whether he is presenting at an Institute, giving workshops for employers, presenting Workers' Comp to employers or presenting teleclasses for Advisors.

His technical Workers' Comp skills have helped Advisors through sticky situations (including analyzing a 68-page mod sheet). Kevin constantly works with Advisors to deepen their knowledge of the Institute process and provides expert guidance on audits, Experience Mods and injury management.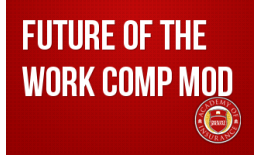 Add to Cart +
Are you ready for the change the National Council on Compensation Insurance (NCCI) is making to the calculation of the experience model? This is the first change in more than 20 years.
Available On Demand