Michael Armstrong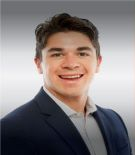 Michael is an Inside Broker with CRC's Executive Professional Practice Group, primarily responsible for placing and managing Cyber & Data Privacy Liability across many industry sectors.

Michael earned his Bachelor of Science from California Polytechnic State University – San Luis Obispo in 2019. There, he began his insurance career with Evolve MGA, a cyber-specialty market, as an associate underwriter focused on building an extensive knowledge of cyber policy wording, the cyber market, and how to properly assess a cyber-risk. Upon graduation, he joined Evolve MGA full-time as a production underwriter where he established an in-depth understanding of how to analyze a risk associated with the looming threats of cyber-attacks across all industry sectors. Among his responsibilities at Evolve MGA was the management of a Cyber and Tech E&O book of business along the West Coast.
Michael soom became a full-time Producer for Evolve and lead the West Coast Division in Los Angeles, CA. He generated an extensive client base of retail broker agencies throughout 10 states while simultaneously maintaining a comprehensive knowledge of competitive cyber markets and their fluid trends. His emphasis was on establishing himself as a direct cyber resource for retail brokers to identify key risks and facilitate the implementation of best practices to better protect their insureds against a future cyber-attack.
Michael joined the CRC Cyber Risk team in 2021 as an Inside Broker, providing the best possible outcome for CRC's well-established retail insurance partners through innovative risk analysis, reliable service, top market access, and more.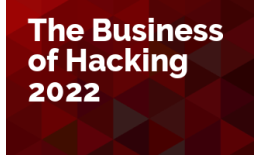 Add to Cart +
Cybercrime is big business. Hackers aren't just trying to get into the government's networks or the big box retailers anymore. They're going after anyone that has a vulnerability and most businesses (and individuals) have vulnerabilities. Join us as Michael Armstrong brings an underwriter's perspective to this topic.
Available On Demand