Brennan Quintus
Brennan Quintus is the Chief Executive Officer of the North Dakota Insurance Reserve Fund (NDIRF), the source of risk services for North Dakota's cities, counties, school districts, and other political subdivisions. Prior to being appointed CEO, Brennan led the NDIRF's underwriting and loss control departments.
Brennan holds an undergraduate degree and an MBA from the University of Mary in Bismarck, ND and is currently pursuing a law degree from Concord Law School, an affiliate of the Purdue University System. He also holds many insurance designations, including the Chartered Property Casualty Underwriter (CPCU) and Certified Insurance Counselor (CIC) designations.
In addition to his role at the NDIRF, Brennan also serves as the President of the ND Roughrider Chapter of the CPCU Society and as an Executive Committee Member for the ND HR Collaborative.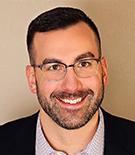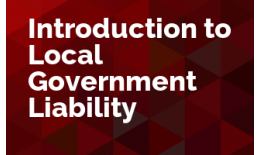 Add to Cart +
Local governments deal with many issues, including unique liability exposures, that most businesses don't have to deal with. Some provide fire protection services and law enforcement services, not to mention the local school district and other departments. Each of which creates a different exposure, which needs to be addressed in their insurance program. Traditionally, many governmental agencies enjoyed a level of immunity from liability, but that concept of sovereign immunity has changed significantly over time. Join us as Brennan Quintus brings us his session on local government liability and deepen your understanding of this part of the insurance landscape.
Available On Demand