David Thompson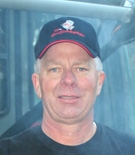 After receiving his college degree from Mercer University in Macon, Georgia, and serving eight years as a commissioned officer in the U.S. Army and U.S. Coast Guard, David began his insurance career in a family-owned independent agency in Vero Beach, Florida where he was a licensed agent selling all types of insurance.
In 1996 David accepted a training & education position with the Florida Association of Insurance Agents (FAIA) in Tallahassee, Florida where he presented continuing education seminars throughout the country on a variety of insurance subjects. After over 24 years at FAIA, David "semi-retired" in 2021 and now does independent insurance consulting for companies around the country.
In addition to being a full-time insurance nerd, David is an avid biker and smokes the best ribs, chicken, and pork in the country.