Chris Cline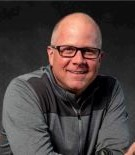 Chris Cline has been fascinated by science, design, and the arts his entire life. He's also spent most of his personal and professional life as an outlier. This combination of traits provides insight into his diverse interests and approach to life.
Chris began his career as a graphic designer at an insurance company that afforded him many opportunities to learn, grow, and experience many facets of the business world. A senior executive once said to Chris, "I'm not sure if you are the most creative analytic I've ever met, or the most analytic creative…but, you do not think like most in this industry." He has chosen to embrace this observation and acknowledge how that sentiment has influenced and impacted so many areas of his life.
Throughout his career, Chris has been a part of and led several incredible teams, he co-developed and hosted an award-winning podcast, and was presented with the Independence Bell Award as industry person of the year by the Ohio Insurance Agents Association in 2022 for his passion and dedication to the insurance industry.
Chris's personal life has been even more rewarding. He currently resides in Ohio with his wonderful wife and son where they enjoy camping as much as they can. Though he has other deep personal passions across many diverse activities such as BMX, playing music, classic cars, and running, none of them are as important to Chris as the time he spends with his family.
Learn more about Chris and the journey that created the Inertia of Legacy at https://inertiaoflegacy.godaddysites.com.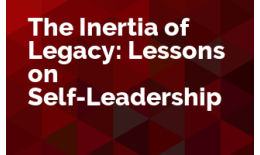 Add to Cart +
Legacy is a complicated word lately. Traditionally legacy refers to the life remembered by others. It's what is left behind when a person moves on. Join us as author Chris Cline brings this fast-paced session about how to control one's legacy. He will use the principle of inertia to describe how our legacy is truly up to us.
Attend Live October 17, 2023
Available On Demand