Marsha Egan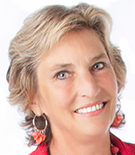 Celebrated keynoter, facilitator, author and ICF-certified workplace productivity and business leader coach, Marsha Egan is devoted to energizing people to make the best use of their time so that they can lead their lives and achieve great stuff.

Focused on enabling growth through people, she applies her experience and skills to helping her clients achieve their personal, professional, and organizational goals.

Marsha Egan, CPCU, CSP, PCC, is CEO of the professional coaching firm, The Egan Group, Inc, which she started. She is an ATHENA Foundation Award recipient, one of PA's 50 Best Women in Business, and past president of the CPCU Society. A 25-yr. veteran of corporate & volunteer America, Ms. Egan intuitively reinvents leadership, by igniting leaders and entrepreneurs with positive change, interpersonal impact and innovation.