Trucking Insurance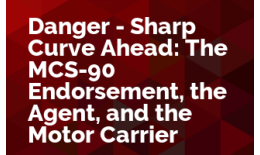 Add to Cart +
No one said that insurance was easy. This is especially true when you deal with commercial trucking risks and the special legal and insurance requirements that they have. Join us as Michael Gay brings this session to help us to navigate the sharp curves associated with these risks.
Attend Live October 5, 2023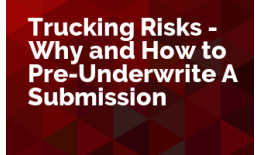 Add to Cart +
You might think that trucking insurance is just like any other commercial auto risk, but it is very different. It takes a level of familiarity and expertise to best write these risks. Join us as we bring together two experts in this field, Precious Norman-Walton, and Ladda Hawkins. They will bring us a fast hour all about trucking and how to win this business by using data that anyone can access.
Available On Demand