Michael Koscielny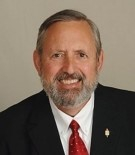 After nearly 45 years building and leading effective underwriting, sales, product and operations teams, Mike is focusing on his next mission and his true calling. Mike's passion is sharing his real-life experiences alongside his grasp of the fundamentals for success in business and in life. Teaching and coaching are just some of his superpowers, his openness and willingness to share makes him a "builder of people".
Mike's impact on the CPCU Society is Legendary. His easy-going, engaging presentation style captivates his audiences. Mike is a storyteller. His down-to-earth speaking style helps his audience cut through the noise. He helps people to see the world in a different light, and through that experience meaningful connections are made.
Mike inspires people to action by living his mantra to lean-in to every learning experience in life. The powerful gift he brings is his ability to inspire others to tie their desires to being a lifelong learner. Mike has been a zealous student his entire life demonstrated by the laundry list of insurance designations he holds, and the fact he went back to college at the age of 65 to obtain his MBA. He is living proof that learning doesn't stop just because of the stage you are in life. His ability to acknowledge the importance of the big things AND the small stuff, pushes others to act and live a meaningful life.
Mike is genuine, authentic, influential, thoughtful, conscientious, disciplined and an overachiever. While he cannot see through walls, his deep listening skills, selfless generosity, and wisdom make him a "Super" mentor. These powers allow him to offer support to others on their path to self-awareness.
Mike's deep roots start with his commitment to ethical behavior, professionally and in his personal life. He lives it and teaches it. He is now creating his newest legacy, inspired by his grandfathers, to be the best "Poppa" he can be. Mike would tell you his most favorite jobs are being a husband, dad, grandfather, brother, uncle and friend. Someone once said about Mike, "he does not know a stranger and he could talk the leg off a chair."
Mike is the CEO and Founder of Born 2 Lead, LLC.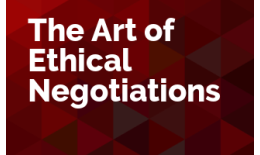 Add to Cart +
Negotiation is a conversation between people who are each trying to get their way and in part trying to meet each other's needs as well. It's a process of give and take and listening and learning. The ethical piece of negotiations is sometimes set to the side in favor of getting the outcome that one really wants. Join us as Michael Koscielny brings us his take on negotiations.
Available On Demand