Joseph Junfola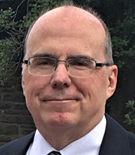 Joseph Junfola has spent over 40 years as an insurance claims professional. He has specialized in long-term exposure, or continuous property damage/bodily injury/toxic tort claims on a national basis for close to 30 years. He has specialized in construction defect, product liability, and design professional liability claims, including construction accident claims, particularly third-party-over actions in New York.
In his early days, he handled automobile bodily injury claims, both on a primary and umbrella basis, in the State of New Jersey. He first qualified as an expert in the evaluation of automobile bodily injury claims in Federal Court in the early 1990's.
He has since formed Junfola Claim Consulting Services to provide coverage and claim analysis, policy language review, litigation support, and more. He has also joined the Insurance Risk Management Institute as an Expert Commentator.
A staunch believer in continuous learning and improvement, Joe has earned the following professional designations: CPCU, RPLU, RPLU+, SCLA, AIC, ASLI, ARe, AU, ARM, CRIS, AIS, MLIS, AIC-M, and AIDA. His continual drive for education has seen him earn these additional certificates: Executive Certificate in Negotiations from the Mendoza College of Business, University of Notre Dame, the Home Inspection Certificate through Rutgers University and the National Institute of Building Inspectors, and the Certificate in Law and Legal Process from Southern New Hampshire University.
He has published several articles and an eBook, Construction Defect Claims, A Handbook for Insurance, Risk Management, Construction, & Design Professionals.