David Paul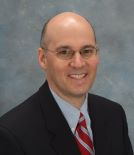 David Paul is a principal at ALIRT Insurance Research, a firm specializing in the analysis of insurance company financial performance trends. ALIRT's quarterly insight into the underlying financial strength of life, property & casualty and health insurers allows distributors and buyers of insurance products to better understand macro financial trends in U.S. insurance markets as well as anticipate financial stress and/or rating downgrades of insurance partners before they occur. ALIRT also provides in-depth intelligence on carrier financial performance to insurers and asset managers.
David was a founding member of ALIRT Insurance Research (1999), building out the company's life, property/casualty, health, and international analytical models/services. David co-directs the company's research staff, manages internal IT initiatives and product development, pens a number of the firm's insurance industry research pieces, and is actively engaged in client service and business development.
David has over 25 years of experience in insurance research and financial analysis and is active in the industry as an author and public speaker.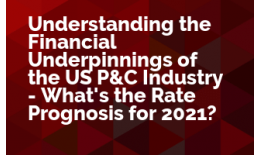 Add to Cart +
This class is geared to the insurance executive that wants a solid understanding of the direction of the current business cycle. What is the financial health of the US P&C industry? Are we headed into a hard market or a soft market?
Join us as David Paul helps us to understand the financial wellbeing of the P&C market. This is a must-see class if you're an insurance executive, or want to be.
Available On Demand