Casey Roberts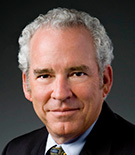 When he started as an insurance agent with a direct writer in 1976, Casey never contemplated arriving where he is today.
Since that time he has worked as a personal lines producer and sales manager, commercial producer and sales manager, insurance consultant, continuing education teacher, and provider as well as a sales and sales management trainer, consultant, and expert witness.
In 2010 Casey formed Laurus (lorus) Insurance Consulting. His company's name was chosen with specific intent and purpose. The name "Laurus" is derived from Latin words meaning "victory" or "success".
The main purpose of Laurus Insurance Consulting is to help insurance professionals reach their goals and sales potential; ie, to achieve Their Desired Personal & Business Success.
His history includes various stints as a leader on a local and state basis within the Independent Insurance agency business model. He has achieved his various industry designations over a number of years and is contemplating his next one.
His continuing education efforts include teaching topics on a national level as varied as: insurance agents/brokers errors and omissions, workers' compensation, agency management, all personal lines topics, farm property & liability, excess & umbrella, risk management, agency operations, and multiple commercial lines topics.
Casey's other passions include a seldom improving golf game and officiating boys and girls high school basketball in the greater Sacramento region.
He resides in Lincoln, California with his wife, Elaine MacKay, and their two dogs, Buddy & Bear.