Insurance Training Course Catalog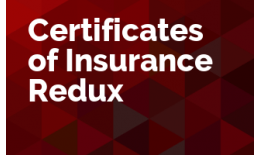 Regular Price: $129.00
Special Price: $99.00
Add to Cart +
Certificates of insurance are a perennial issue for insurance professionals. You never stop getting requests for certificates and each request has the potential to ask for something you haven't had to deal with yet.
Join us as Casey Roberts brings us his updated session on certificates of insurance.
Attend Live December 3, 2020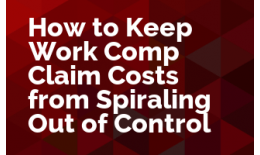 Regular Price: $129.00
Special Price: $99.00
Add to Cart +
Declining workers' compensation rates are a good thing and declining numbers of workers' injuries are a good thing, but they are not everything.
Paying attention to these without also paying close attention to the cost per claim is risky. Increased severity can overcome decreased frequency in claims so it makes sense to watch this cost per claim.
Join Frank Pennachio as he helps us to deal with claim cost creep in this session.
Attend Live December 10, 2020