Laura Gregory
LAURA M. GREGORY, Esq., CPCU is a partner at Sloane and Walsh LLP, Boston, MA where she represents insurers in insurance coverage and bad faith matters, before state and federal trial and appellate courts. She provides coverage analysis and advice regarding claims and policies in New England and nationally. Her practice includes both first party and third-party policy issues, bad faith matters, and legislative and regulatory issues. She has specialized in insurance coverage and bad faith matters for more than 25 years and received the CPCU designation in 1999. She is also an elected official in Andover, MA, serving as a Selectwoman from 2017 to the present and chair from 2019 to 2020. She can be reached at LGregory@sloanewalsh.com or www.linkedin.com/in/laura-gregory.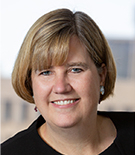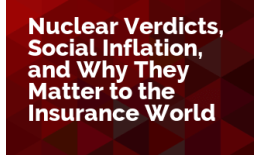 Add to Cart +
Everyone sees the billboards. Law firms are marketing the large settlements and verdicts that they have secured. How are they getting those awards? Sometimes it's a settlement, but sometimes it's awarded by a court. When the court hands down a decision awarding $10 million or more, that's considered a nuclear verdict, according to some definitions. These Nuclear Verdicts® and the social inflation that they contribute to are the subjects of this session. Join us as Laura Gregory and Tim Fletcher help us to understand these concepts and help us to understand why we should care.
Available On Demand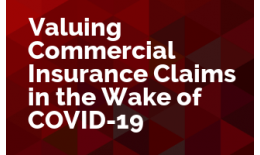 Add to Cart +
COVID-19 has thrown everything into turmoil. This includes the insurance world. There are dozens of claims in litigation now that come from claims of lost income related to COVID-19 closures. In this fast-paced session, we will hear from Laura Gregory, coverage attorney, and Ryan Stifter, forensic economist about the ways that losses are being valued, the disputes in the claims processes, and some results of recent litigation.
Available On Demand