Jim Wochele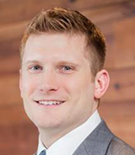 Jim Wochele is the Unit Manger in MarshBerry's Sales Performance Consulting division. His team partners with insurance agencies by implementing tactical strategies that will allow them to achieve organic growth through new business production.
Their focus is helping agencies build a scalable organic growth engine through organizational capabilities best practices, sales process implementation, and improving producers' individual sales skills through consistent coaching.
Jim is mainly responsible for relationship management of the Sales Performance clients, new client acquisition and onboarding, onsite client visits, carrier-sponsored sales trainings, and agency organic growth business planning.
Jim is a keynote speaker at educational seminars, insurance carrier conferences and executive leadership forums. He also leads the Organic Growth Leadership Seminars and SalesPro Producer Training sessions hosted by MarshBerry. Jim is also a frequent contributor to MarshBerry and industry publications.
Jim joined MarshBerry in 2011 as a Sales Management Analyst, which was followed by a promotion to Consultant in 2013, Senior Consultant in 2014, and Unit Manager in 2016. Jim has over eight years of sales, sales management and project management expertise. Prior to joining MarshBerry, Jim held a dual sales manager and project manager position for a construction firm located in Cleveland, Ohio.
Jim holds a Bachelor of Science in physics with a minor in mathematics from Baldwin Wallace University, while playing football and baseball for all four years.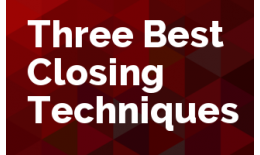 Add to Cart +
"No" isn't the worst thing you can hear from a prospect. Do you know what is? "Maybe".
Available On Demand