Mary Newgard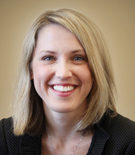 Mary Newgard, CPC, AU began her insurance career in 2003 as a commercial insurance producer for a nationally recognized independent agency, Cottingham & Butler. In 2006, she joined Capstone Search Group as a Search Associate focused on building the firm's national reputation in agency consulting. Over the past five years Capstone has become well known for its partnership with independent, retail agencies dedicated to effective sales recruiting. In fact, Capstone is one of the few insurance recruiting firms with a dedicated focus in producer recruiting amongst all three major product disciplines: property and casualty, life and health and high net worth personal lines.

As a Senior Search Consultant, Mary works with agencies of varying size and ownership structure on enacting competitive, results driven sales and service recruiting. This includes education on compensation models, agency perpetuation, Mergers & Acquisitions and advanced technological resources. Additionally, she is integral in Capstone's continued work with wholesale brokers, Managing General Agencies and Excess & Surplus markets, many of which face the same challenges in recruiting production based talent as retail brokers.

A graduate of Loras College in Dubuque, Iowa, Mary is a member of the National Insurance Recruiters Association (NIRA) and is a Certified Personnel Consultant with the National Association of Personnel Services (NAPS). In her spare time Mary stays busy with her husband, twin daughters, golfing and cheering on the Iowa Hawkeyes.