Ian Adams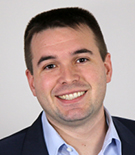 Ian Adams is a senior fellow with the R Street Institute and R Street's former Western region director. He is an insurance and public policy associate with the firm Orrick, Herrington & Sutcliffe in Sacramento, California, where he advises clients on matters at the intersection of law, business and public policy.
His research and writing has focused on state-based property and casualty insurance regulation as well as disaster financing and the gig economy. He is the author of a recent study on the impact of California's Prop 103. Ian's work has appeared in publications like The New York Times, San Jose Mercury-News, Sacramento Bee, The Oregonianand RealClearPolicy, among other outlets.
Previously, Ian was a Jesse M. Unruh Assembly Fellow with the office of state Assemblyman Curt Hagman, R-Chino Hills, while Hagman served as vice chairman of the California Assembly Insurance Committee and was a legal extern with the office of state Rep. Bruce Hanna, R-Roseburg, who was then co-speaker of the Oregon House of Representatives. Ian also worked as a law clerk for California's largest insurance trade association.
Ian is a 2009 graduate of Seattle University, with bachelor's degrees in history and philosophy and received his law degree from the University of Oregon in 2013. He is a member of the Illinois bar.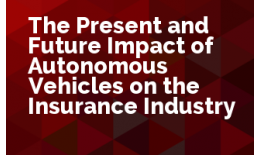 Add to Cart +
Autonomous vehicles are already on our streets. But are we ready for them?
Attend Live May 11, 2017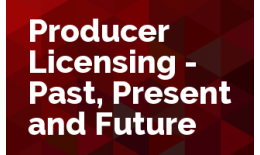 Add to Cart +
compliance presents a significant challenge for all sectors of the industry.
Attend Live August 10, 2017