Al Parizo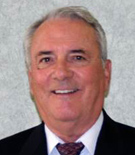 Al trained as an underwriter with Aetna Casualty and Surety Company in Springfield Massachusetts. He was transferred to Southern California to supervise the commercial property and multi peril division in Panorama City. With a territory that extended through Ventura and Santa Barbara Counties, it became no surprise that Al and his family made California their permanent home.
One of the more gratifying of Al's duties was training and developing underwriters.
In 1976, Al partnered with Noel Silverman, a former Aetna Claim supervisor, and together they purchased the V. L. Francisco Agency in Van Nuys, CA .After relocating to Chatsworth CA. they grew the business and through acquisitions and mergers became FGW Insurance Services .
One of the more rewarding of Al's duties was his involvement with the agent association education programs, training producers and account managers.
In 1996, Al and Noel sold the agency. Following the sale, Al became an independent consultant. For six years he has worked with Insurance Skills Center on a variety of projects ranging from Call Center training, education seminars, expert witness testimony and E&O auditing.
The most enriching duties of his third career involve training and developing Agents, Brokers, Account Managers and Underwriters.
Al is one of ISC's certified E&O auditors and is on the faculty for the Accredited Customer Service representative (ACSR) and Accredited Farm Insurance Specialist (AFIS) professional designation programs.
Al and his wife, Gerry, moved to Denver CO in 2010 where Gerry is enjoying retirement after 31 years as an Elementary School teacher.
Al continues to consult, present webinars and take on whatever interesting projects that may arise.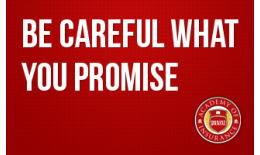 Add to Cart +
This class is important for all producers and support staff in the insurance industry. We all need to be informed and prepared to defend ourselves in court against the various allegations in an E & O lawsuit.