Ian Adams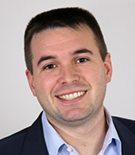 Ian Adams is associate vice president of state affairs with the R Street Institute, responsible for coordinating R Street's outreach and engagement at the state and local level. He also is involved in the institute's insurance research, matters related to next-generation transportation and is a frequent commentator on the disruptive impact of burgeoning technologies on law and regulation.
Ian rejoined R Street, for whom he'd previously worked as Western region director, on a full-time basis in January 2017. He was most recently a public policy associate at the international law firm of Orrick, Herrington & Sutcliffe LLP, where he maintained a national insurance regulatory practice specialized in developing creative solutions to business problems that incorporated legislative and regulatory strategies.
Earlier in his career, Ian was a Jesse M. Unruh Assembly Fellow with the office of California state Assemblyman Curt Hagman, R-Chino Hills, while Hagman served as vice chairman of the California Assembly Insurance Committee. He also served as a legal extern with the office of Oregon state Rep. Bruce Hanna, R-Roseburg, who was then co-speaker of the Oregon House of Representatives. Ian also worked as a law clerk for California's largest insurance trade association.
Ian is a graduate of Seattle University, with bachelor's degrees in history and philosophy, and received his law degree from the University of Oregon. He is a member of the California and Illinois bars.
Ian lives in a suburb of Sacramento, California with his wife, Ruth Yang.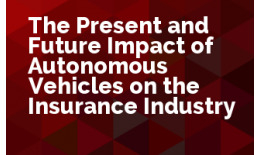 Add to Cart +
Autonomous vehicles are already on our streets. But are we ready for them?
Available On Demand