Jerry Rhinehart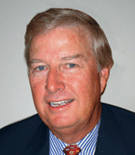 Jerry graduated from the University of West Florida in 1970 (College of Education). After teaching at the high school level for a brief time he moved into the insurance industry. He worked for a property and casualty direct writer for several years. In 1983 he and his wife open an independent insurance agency in Tallahassee, FL. While there he focused primarily on the life, health and financial services area. Additionally he began working in the Continuing Education field as a speaker and writer. The property and casualty division was sold in 1995. Today Jerry continues to operate Rhinehart & Associates - located in Panama City, FL where he works with clients concerning life insurance, long term care and annuities.
Jerry serves on the National Faculty of the Society of Certified Insurance Counselors. He attained his CIC in 1986, his CLU in 1987, his ChFC in 1988, and his RHU in 1997. He is a director and Past ­President for the Tallahassee Chapter of CLU and ChFC. He also served as a director and Secretary/Treasurer for Professional Insurance Agents of Florida and is a past Agent of the Year for that organization. He is a former national member of the Board of Governors of the Certified Insurance Counselors (Austin, TX).
Since 1986 Jerry has conducted more than 1,500 programs to insurance, CPA, attorney and Human Resource groups on topics that range from Estate Planning, Long Term Care, Life Insurance, Annuities, Business Perpetuation and Health Insurance. He frequently writes articles for various insurance trade magazines on the above topics. Additionally, he occasionally serves as an expert witness in legal proceedings regarding life and health insurance matters.
There are no products matching the selection.