Jones Loflin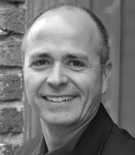 Jones Loflin has made it his life's work to deliver powerful ideas and practical solutions to individuals around the world so they can achieve more of what is most important to them. His books are described as "illuminating" and his presentations as "unforgettable." In his 20 years as a speaker and trainer he has helped countless people regain confidence in their ability to achieve greater success in work and life.
Jones' "3P Approach" of Powerful Ideas connected to Practical Solutions delivered with a Personal Approach has attracted the attention of organizations around the world. His client list includes Federal Express, Wal-Mart, Choice Hotels, Volvo Cars, Bridgestone, American Farm Bureau and State Farm as well as the United States Navy and Air Force.
Looking for ways to expand the reach of his message, Jones chose to become an author. Juggling Elephants is a witty and profound parable about one man's search for solutions for the struggle of too much do. The book is available in the US and over 14 countries. He is also the author of Getting The Blue Ribbon, a unique story offering simple strategies to get better results in your work and life. His newest book, Getting to It, is receiving rave reviews as a field guide to accomplishing what is most important.
Prior to becoming an internationally-recognized speaker, Jones was an educator. His past work also includes serving as the "Trainer of Trainers" for the best-selling book, Who Moved My Cheese? He holds a BS and M.Ed. from North Carolina State University and is currently pursuing his MBA. He is a member of the National Speaker's Association as well as the Association for Talent Development.
Jones believes the key to success is being passionate about certain things in life, including family, spiritual beliefs, career and relationships. He is active in his community and because of his commitment to improving the lives of others, Jones has been presented the Distinguished Service Award by the Charlotte Jaycees.
When not working with some amazing individuals and organizations seeking better results, Jones resides in North Carolina with his wonderful wife Lisa and their two perfect daughters.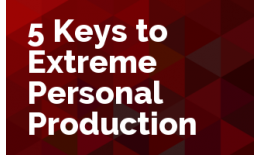 Add to Cart +
Let's face it: Your productivity is under constant attack.
Available On Demand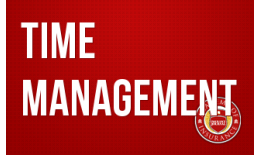 Add to Cart +
How many time in the past week have you said, "I just can't seem to get anything done?" Having said it, you probably seek out easy targets to blame for your lack of productivity.
Available On Demand