Larry Goanos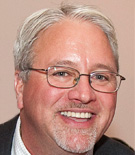 Larry is the founder of Andros Risk Services, an independent insurance consulting firm which performs a variety of services, including expert witness work, policy drafting, training on professional lines insurance products for brokers and underwriters, claims advocacy, reinsurance and insurance audits, due diligence reviews and program analysis for insureds. He is also the Dean of the Claims and Litigation Management Alliance's (www.theCLM.org) School of Professional Lines Claims.
Larry began his insurance career as an attorney with law firms in New York and Boston before moving into professional lines underwriting management. He has held senior underwriting executive positions at AIG/National Union and ACE and was a broker at Marsh in San Francisco and was a managing director and head of the Marsh FINPRO Financial Institutions National Sales Practice in New York. Larry was the president and chief marketing officer of Professional Indemnity Agency, an underwriting subsidiary of Houston Casualty before founding Andros Risk Services.
Larry is the author of the book "Claims Made & Reported: A Journey Through D&O, E&O and Other Professional Lines of Insurance," which was published in 2008 (Soho Publishing: New York, 376 pages). Warren Buffet said of the book: "I enjoyed it thoroughly. I hope our insurance managers got copies as I know they would enjoy it as I did. It deserves accolades." In November of 2011 the book was translated into Japanese and published in Japan. Larry's next insurance book, "D&O 101: Understanding Directors and Officers Liability Insurance – A Holistic Approach," was published by Wells Media Group, Inc. in July 2014. Of that book Warren Buffett said "Congratulations on another terrific book."
Larry is a cum laude graduate of both Villanova University and Boston College Law School.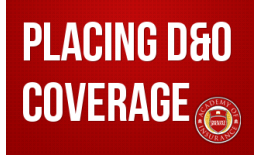 Add to Cart +
Directors and Officers Liability Insurance has become more complex than ever thanks to a new array coverages – as well as restrictive terms and conditions – that are available in today's market.
Available On Demand