Nick Kormos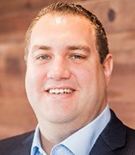 Nick Kormos joined MarshBerry as a Senior Sales Management Consultant in 2013. In 2015, he was promoted to Vice President and Unit Leader of MarshBerry's Sales Performance division, which is now the most rapidly growing division in MarshBerry Consulting Services. His team focuses on producer training/coaching and agency sales culture development through deployment of the MarshBerry Selling System that was built by the industry's top producers.
Nick has over 14 years of sales and sales management experience, and he has completed several years of formal sales training courses. Prior to joining MarshBerry, he spent more than six years of his career in production and management roles at an independent insurance agency. He has earned his professional insurance designations of Certified Insurance Counselor (CIC) and Certified Professional Insurance Agent (CPIA). Nick holds a bachelor's degree in business administration with a minor in interpersonal communication from Ohio University.
Nick's approach with producers and agency management is focused on building a process, not just an end goal. His team manages and coaches producers with experience levels ranging from brand new to industry veterans who are trying to get over their book growth plateaus. In his time at MarshBerry, Nick has coached hundreds of producers and spent time in dozens of agency offices working closely with leadership to drive change and sustainable growth.
He has been a keynote speaker at insurance carrier conferences, agency sales summits, and insurance association events including the Worldwide Broker Network as well as state Big I meetings. He has presented on a multitude of topics surrounding agency growth, sales culture, producer sales tactics, and organizational infrastructure. He also leads and facilitates SalesPro training sessions, organic growth seminars, and CEO Peer Exchange groups hosted by MarshBerry.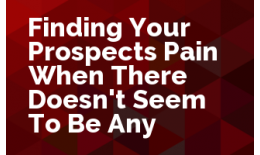 Add to Cart +
As insurance consultants, it is our job to uncover our prospect's pain in a way that gets the prospect to self-realize it, rather than just telling them what it is.
Available On Demand