Peggy M. Jackson

Peggy M. Jackson, DPA, CPCU, is an author, consultant, and nationally recognized lecturer in risk management, business continuity planning, and Sarbanes-Oxley compliance. She is a Principal with Peg Jackson & Associates in San Francisco, CA and Alexandria, VA. Her specialty areas include Done in a Day® risk management and contingency planning as well as SOX compliance for nonprofit organizations. Dr. Jackson has written or coauthored seven books on risk management, business continuity planning, and Sarbanes-Oxley compliance for nonprofit and small business audiences for publishers John Wiley & Sons. Her books, Sarbanes-Oxley for Nonprofits and Risk Management and Contingency Planning: Done in a Day Strategies won honorable mention at the 2007 Nonprofit Management Association Book Awards. Her latest book, Reputational Risk Management, will be released in Spring 2010 by BEW Publishers.

Dr. Jackson earned a doctorate in public administration (DPA) from Golden Gate University in San Francisco and holds the professional designation of Chartered Property and Casualty Underwriter (CPCU). She designed the Jackson Risk Management Model© as part of an award-winning doctoral dissertation on risk management techniques. She is a member of the Washington DC Chapter of the CPCU Society and was recently appointed to the governing committee of the Risk Management Interest Group of the Chartered Property & Casualty Society (CPCU).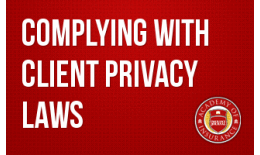 Add to Cart +
Learn about client privacy laws and regulations as well as recommendations for steps that will improve your agency's ability to protect your client's proprietary information
Available On Demand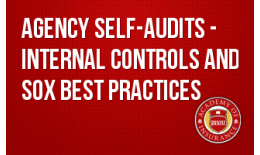 Add to Cart +
Learn important approaches to tightening internal controls and instituting a higher level of efficiency in agency operations through self audits.
Available On Demand