Rita McMullen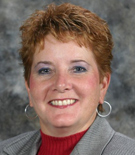 BUSINESS
Rita McMullen is President and owner of PDM Insurance Agency, Inc. in Chambersburg, PA Rita's agency is an independent insurance agency who also specializes in Agri-Business Insurance, including a $5,000,000. book of Crop Insurance business in PA & MD, DE, VA & NY. PDM Insurance is a member of the Insurance Agents & Brokers (IAB) of Pennsylvania, IIAB, PIA and a Trusted Choice Agency.
Rita started in the insurance agency business in 1979 as a high school co-op student and after graduation decided to make it a career. Rita is a graduate of Penn State University with a degree in Business Administration and Marketing. Rita has her Property, Casualty, Life, Health Insurance licenses. Rita also has the AAI, CPIW, CPCU, and AFIS designations.
Rita has been an insurance instructor for the IIAP/IAB , & The Insurance Community since 1983. She has taught the various insurance programs and designation programs Rita enjoys teaching and meeting other insurance agents. Rita served as a Board member of the Insurance Agents and Brokers of Pennsylvania for several years.
Rita has also been a member of the Allstate Independent Agents Advisory Council and the Old Guard Agents Advisory Council. Rita is also Secretary and member of the Tri-State Insurance Group Cluster, a local cluster group which her agency formed in 2000.
PERSONAL
Rita is a member and competes nationally in the American Quarter Horse Association (AQHA). Rita is Past President and served as a Board member and Committee Chair for the PA Quarter Horse Association.
Rita is also involved in her local community as a member of the Chambersburg Chamber of Commerce, the Franklin County Young Republicans Club, life member and former Emergency Medical Technician (EMT) of her local fire company. Rita has also been involved as a Field Hockey coach for the Mercersburg Academy, Mercersburg, PA.
Rita and her husband Clyde reside in Spring Run, PA. They have a daughter, Jessica and they enjoy traveling as a family and competing at the horse shows.
In addition to their horse farm, they also own and operate the family business, Glenna F Gamble Estate Inc., which includes a Mobile Home Park, Car Wash, rentals and a Water Utility Company.
There are no products matching the selection.