Scott Simmonds

Scott Simmonds, CPCU, ARM, CMC started his insurance career in 1979. He has provided insurance advice and counsel to hundreds of companies, large and small, throughout the US. Simmonds is a graduate of Babson College, Wellesley, Massachusetts. In 1987 he received the Certified Insurance Counselor designation from the Society of CIC. In 1995, Simmonds completed his studies to qualify for the Chartered Property and Casualty Underwriter designation conferred by the American Institute for CPCU. He completed the requirements for the Insurance Institute of America's Associate in Risk Management designation in 2005. In 2007 he was awarded the Certified Management Consultant designation by the Institute of Management Consultants USA.

Simmonds' insurance work has involved companies in a wide range of industries. He has handled insurance and risk management issues for public and private corporations, including many with international operations. His work includes nonprofits, banks, municipalities, and schools. He is licensed in property, casualty, life and health insurance consulting.

Scott is a member of the Society for Advancement of Consulting, an organization accepting only the top 1% of consultants nationwide. He is the first and only insurance consultant granted membership in this prestigious organization. He was recently granted "Board Approved" status, an honor afforded to fewer than twenty consultants worldwide.

In 2006 Dr. Alan Weiss founded the Million Dollar Consultant Hall of Fame to recognize world class consulting achievement. Dr. Weiss is a consultant and prolific author. He is recognized worldwide as the Dean of Consultants. Scott is one of only 24 inductees into the hall of fame. He is the only insurance consultant so honored.

Scott's writing and comments have appeared in the Wall Street Journal, Forbes, Portland Press Herald, Mainebiz, Fortune, Money, Inc. Magazine, the New York Times, Boston Globe, Investors Business Daily, Kiplinger's, the Los Angeles Times, and countless trade publications.

Simmonds lives in Saco, Maine, with his family. He enjoys reading, hiking, snowshoeing, and bird watching. He is a past president of the trade association, Maine Association Of Professional Consultants and of the Biddeford Saco Rotary Club. He is also active in many trade associations and serves on the adjunct faculty at the York County Community College in Wells, Maine.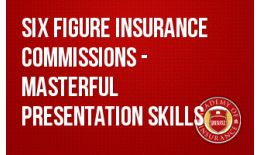 Add to Cart +
More accounts are lost in the presentation than in any other part of the sales process. Join us for this fast paced, easy-to-execute program on improving your sales presentation skills.
Available On Demand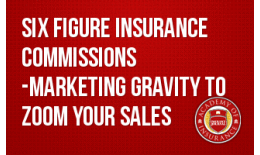 Add to Cart +
Learn tools and techniques of building an insurance sales pipeline that's filled by others in this practical program on improving your marketing.
Available On Demand