Insurance Training Course Catalog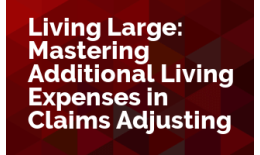 Add to Cart +
One question that looms large on the minds of the insureds after the house is damaged is where am I going to sleep tonight? The claim adjuster asks a similar question, what expenses are we going to pay for this insured's additional living expenses? Join us as claims expert, Chantal Roberts brings us her class on all things ALE.
Attend Live September 28, 2023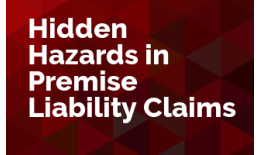 Add to Cart +
Slip or trip and fall accidents are one of the most common exposures faced by commercial property owners. While these claims appear simple, they may include complicated issues related to risk transfers in commercial contracts. The claims may also require specialized technical experts to weigh in on the safety of a premise condition. Join Crystal Uebelher in this webinar to explore common issues arising in the management of premise liability claims.
Attend Live November 16, 2023