Insurance Training Course Catalog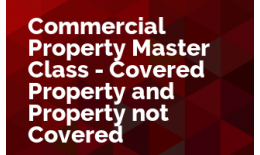 Add to Cart +
When the insured has a commercial property policy, one of the biggest question, is what is actually covered?
Is all of the property that they might own covered?
How do we know what is covered and what isn't?
Is there a way to change what property is covered and what isn't covered?
Attend Live May 13, 2021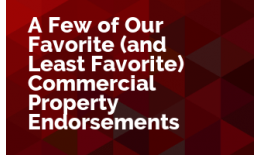 Regular Price: $129.00
Special Price: $99.00
Add to Cart +
In this conversation, Academy Director of Education, Patrick Wraight is joined by Friend of the Academy, Casey Roberts. The topic? Endorsements.
We get a look into the minds of these two insurance nerds as they discuss and debate their favorite (and least favorite) commercial property endorsements.
This is certain to be appointment viewing as they discuss endorsements and take your questions.
Attend Live May 25, 2021