Insurance Training Course Catalog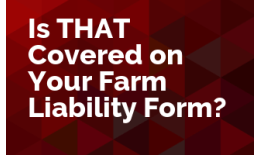 Regular Price: $129.00
Special Price: $49.00
Add to Cart +
Farm liability is a complicated mix of personal liability exposures and commercial liability exposures. Then you add the growing agri-tainment, agri-tourism, and agri-business sectors, and the question becomes, do we have coverage for that? Whether inviting people on the premises for a you-pick or tractor rides (please don't), or there is a farm market on site, current farm exposures aren't what they used to be. Join us as Casey Roberts brings us this session designed to help insurance pros understand, underwrite, and cover the risks of today's farms.
Attend Live February 16, 2023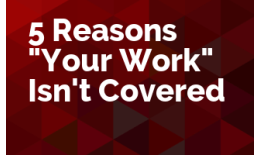 Add to Cart +
The exclusions on the CGL coverage form can be confusing, especially when you consider that sometimes it looks like there are exclusions for things that should be covered. Join us as Academy Director Patrick Wraight makes sense out of several exclusions that apply to the work that your clients are doing and the products that they are selling.
Attend Live March 9, 2023