Insurance Training Course Catalog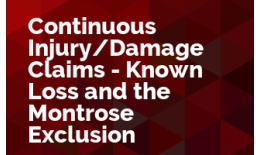 Regular Price: $129.00
Special Price: $49.00
Add to Cart +
For most people, the most complicated liability claim they experience happens when there are multiple injured parties. However, when you consider that an occurrence may have begun several years ago, and run through several policy periods with different insurers, including the excess and umbrella insurers.
This gets complicated fast.
That's why Joe Junfola is bringing us this class. Join us as he guides us through the layers and the years of insurance coverage.
Attend Live May 19, 2022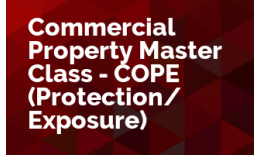 Regular Price: $129.00
Special Price: $49.00
Add to Cart +
Join us for the third session in our new Commercial Property Master Class, COPE (Protection & Exposure).
In this session, we will make an in-depth examination of the ways a commercial building can be protected from fire, both from internal building characteristics and external community characteristics.We will also discover why we care what buildings are nearby the insured building and what's going on in those nearby buildings.
Attend Live June 9, 2022