Insurance Training Course Catalog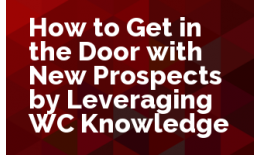 Add to Cart +
You may have heard that, "work comp is work comp, and all you can do is get the best price." Nothing could be further from the truth.
Attend Live April 26, 2018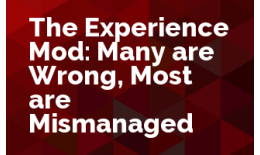 Add to Cart +
What is the minimum mod and how can you help employers get closer to it? How can you more effectively manage your clients experience mod so that it is as low as it can be every year? Participants will also learn about simple red flags to look for on their experience mod that may indicate an error has been made.
Attend Live August 23, 2018