Insurance Training Course Catalog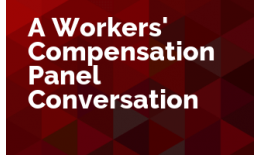 Regular Price: $129.00
Special Price: $99.00
Add to Cart +
Join us for a conversation hosted by Academy Director, Patrick Wraight as he moderates a conversation between Frank Pennachio and James Moore about the past, present, and future of workers' compensation insurance.
This conversation should prove to be illuminating as these two tend to disagree on several items.
We learn when we come up against points of view that differ from our own so come with your questions and get ready to keep learning.
Attend Live March 16, 2021