Insurance Training Course Catalog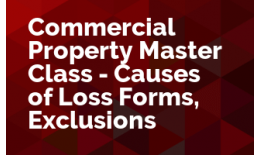 Regular Price: $129.00
Special Price: $49.00
Add to Cart +
One of the first questions that must be addressed in the event of a property loss is what caused the loss?
After the cause of loss is determined, the next question is whether that cause of loss is a covered cause of loss.
In this session, we will dive into commercial property causes of loss forms to discover the difference between a covered cause of loss and an excluded cause of loss and find ways to change them.
Attend Live October 6, 2022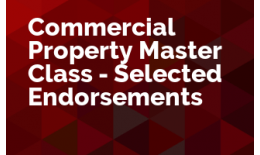 Add to Cart +
We know that the ISO Commercial Property Policy includes an exclusion for ordinance or law. Did you also know that there is an endorsement designed to provide the coverage to fill this exclusion? Did you also know that you can endorse flood as a covered cause of loss onto the commercial property policy? Join us as Academy Director, Patrick Wraight helps us with these and other endorsements.
Attend Live November 3, 2022