Insurance Training Course Catalog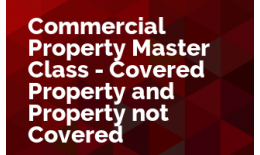 Add to Cart +
When the insured has a commercial property policy, one of the biggest question, is what is actually covered?
Is all of the property that they might own covered?
How do we know what is covered and what isn't?
Is there a way to change what property is covered and what isn't covered?
Attend Live May 13, 2021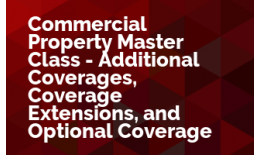 Add to Cart +
The ISO Commercial Property Policy includes coverages that are not the main coverages but are in some ways just as important as building and business personal property.
This session walks through those other important coverages, such as debris removal, outdoor property, and replacement cost valuation.
Attend Live June 10, 2021