Insurance Training Course Catalog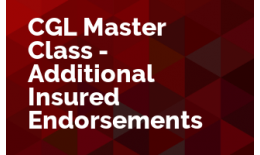 Regular Price: $129.00
Special Price: $99.00
Add to Cart +
Your clients are signing contracts more often than you ever wanted to know. Many of those contracts come with insurance requirements. Some request indemnification. Others are asking to add the other party as an additional insured on your client's liability policies.


What is an additional insured?


Why would someone want to be an additional insured?


Why would you add someone as an additional insured?


What does it really mean to be an additional insured?


These questions and more are answered in this third session in our CGL Master Class. Join us as Academy Director of Education, Patrick Wraight digs into the additional insured.
Attend Live May 4, 2021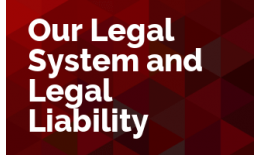 Regular Price: $129.00
Special Price: $99.00
Add to Cart +
Liability is complicated. Where does the legal liability come from? How have courts handled similar situations?
Join us as Brenda Wells gives us an overview of the US legal system and helps us to understand how the law might impose liability.
Attend Live May 6, 2021