Insurance Training Course Catalog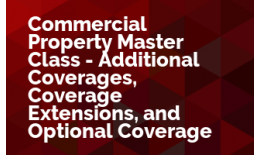 Regular Price: $129.00
Special Price: $99.00
Add to Cart +
The ISO Commercial Property Policy includes coverages that are not the main coverages but are in some ways just as important as building and business personal property.
This session walks through those other important coverages, such as debris removal, outdoor property, and replacement cost valuation.
Attend Live August 6, 2020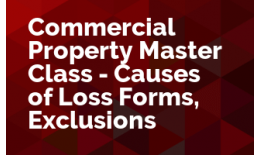 Add to Cart +
One of the first questions that must be addressed in the event of a property loss is what caused the loss?
After the cause of loss is determined, the next question is whether that cause of loss is a covered cause of loss.
In this session, we will dive into commercial property causes of loss forms to discover the difference between a covered cause of loss and an excluded cause of loss and find ways to change them.
Attend Live September 3, 2020