Insurance Training Course Catalog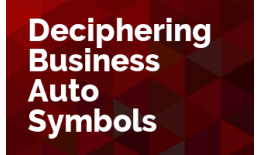 Regular Price: $129.00
Special Price: $99.00
Add to Cart +
You need to know who is an insured on the business auto policy. You also need to know which autos are covered. How do you figure it all out? Join us as Crystal Uebelher walks us through these issues to help us to handle tricky situations with the business auto policy.
Attend Live October 1, 2020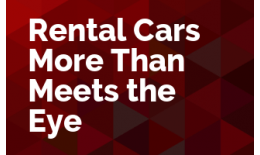 Add to Cart +
There are close to two million rental cars in the U.S. People rent these cars, seldom with a thought about insurance coverages. Coverage questions about rental cars have to rank in the "top 10" questions customers ask. Probably the top question is whether to spend around $30 a day for the loss damage waiver, which you will see is not a "rip off" and can save customers a lot of money and problems after a rental car is damaged. Join us as David Thompson helps us with these questions and more.
Attend Live October 29, 2020