Insurance Training Course Catalog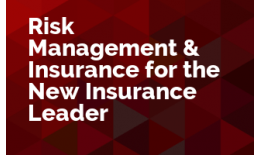 Add to Cart +
Get up to speed quickly with this introduction to the risk management and insurance realm. This blended learning course will use real-life scenarios to give the new risk management and insurance leader the necessary fundamentals to successfully begin their career in the insurance world. Whether the leader is directly involved with insurance operations or other operations within the insurance carrier, this course will help them to speak the language of insurance and to see how their functional area is critical to the insurance function.
Attend Live October 6, 2020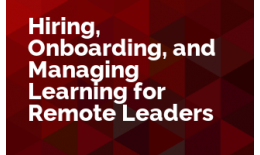 Add to Cart +
Get up to speed quickly with this introduction to leading remote teams. The first few days of a new team member's tenure sets the stage for the rest of their time with your organization. Giving them the best possible chance for success in a remote environment will take time, work, and communication. This short course will give the remote team leader the help they need to begin a long and fruitful relationship with your team. Better hiring and leading in the early days makes for a better remote work experience for all involved.
Attend Live November 2, 2020