Insurance Training Course Catalog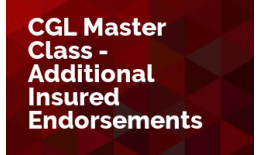 Add to Cart +
Is the new employee that decided to take a swing at a customer an insured on the company's CGL policy?
Is there coverage if an employee takes action to protect property and injures someone in the process?
Join us as we explore who is an insured on a CGL policy with Patrick Wraight, Director of Education for the Academy in this second installment of our CGL Master Class.
Available On Demand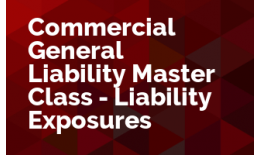 Add to Cart +
The CGL policy can be complicated. What's the difference between Coverages A, B, and C? What liability exposures are covered?
In this first session of our Commercial General Liability Master Class, we will examine the different liability exposures that a business may face and then look at how the CGL policy might respond to those exposures. Spoiler alert. Sometimes, they aren't covered and the client will need another policy.
Join us as Academy Director Patrick Wraight begins the Commercial General Liability Master Class with this session about liability exposures.
Available On Demand