Insurance Training Course Catalog
Regular Price: $129.00
Special Price: $49.00
Add to Cart +
How is it that we often find ourselves doing the less important tasks? Or worse, looking at all that needs to be done and in a fit of overanalysis, do nothing?
Join us as Marsha Egan brings us her 10 best tips to better prioritize our life and work.
Attend Live October 13, 2022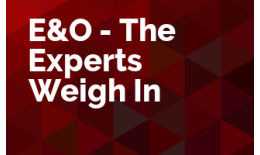 Add to Cart +
E&O claims are easy. Said no one ever.
That's why David Thompson is bringing together some of the brightest lights in the E&O world. Join us as this team of experts unpacks E&O issues that insurance agents will face every day.
Attend Live November 17, 2022