Insurance Training Course Catalog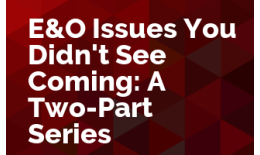 Regular Price: $199.00
Special Price: $99.00
Add to Cart +
The insurance world is a place of emerging and evolving risks. Just because insurance agencies serve their clients' risk management and insurance needs doesn't mean that their risk management needs are being met. In this special two-part session, Chris Burand brings us an update on the E&O issues that the insurance world is facing today.
Attend Live February 21, 2023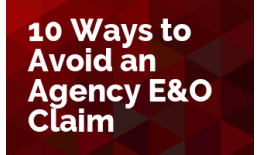 Add to Cart +
Agency errors and omissions insurance is there to provide coverage when a mistake turns into a damages request and it often happens because an insured didn't get a claim paid, or some other trouble occurs in the life of agency/client relationships. Join us as Nancy Germond brings us her top 10 ways to stay out of this trouble.
Attend Live March 30, 2023