Insurance Training Course Catalog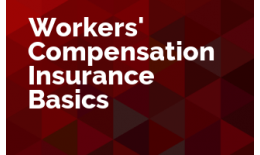 Regular Price: $129.00
Special Price: $99.00
Add to Cart +
No one is an expert when they first start out and this session is designed to help the workers' compensation rookie with the basics of how workers' comp insurance works, why our system is set up the way it is, and how to navigate all of the intricacies of this coverage.
This session won't make you an expert, but it is a start on your journey there.
Attend Live June 24, 2021
Available On Demand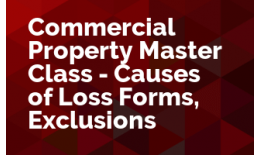 Regular Price: $129.00
Special Price: $99.00
Add to Cart +
One of the first questions that must be addressed in the event of a property loss is what caused the loss?
After the cause of loss is determined, the next question is whether that cause of loss is a covered cause of loss.
In this session, we will dive into commercial property causes of loss forms to discover the difference between a covered cause of loss and an excluded cause of loss and find ways to change them.
Attend Live July 8, 2021
Available On Demand