Casey Roberts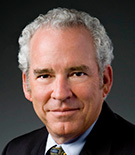 Casey Roberts brings 38 years of experience in the insurance industry. During that time he has worked as a personal lines producer, personal lines sales manager, commercial producer, commercial sales manager, insurance consultant, continuing education teacher as well as a sales and sales management trainer and consultant.
In 2010 Casey formed Laurus (lorus) Insurance Consulting. His company's name was chosen with intent and purpose. The name "Laurus" is derived from Latin words meaning "victory" or "success".
The main purpose of Laurus Insurance Consulting is to help insurance professionals reach their goals and sales potential; ie, to achieve Their Success.
He has served as director for the AFIS (Agriculture & Farm Insurance Specialist) designation as well as on IIABCal's Agribusiness committee. He received his Certified Insurance Counselor (CIC) credentials in 1989, Accredited Customer Service Representative (ACSR) in 1992 and his AFIS designation in 2005.
His continuing education efforts include teaching topics on a national level as varied as: insurance agents/brokers errors and omissions, workers' compensation, agency management, personal lines, farm property & liability, excess & umbrella, risk management, agency operations and numerous other commercial lines topics.
Casey's other passions include a seldom improving golf game, officiating women's collegiate basketball in northern California as well as boys and girls high school basketball in the greater Sacramento region.
He resides in northern California (Lincoln) with his bride of some 30 years, Alyson, and their two dogs, Buddy & Bear.