Insurance Training Course Catalog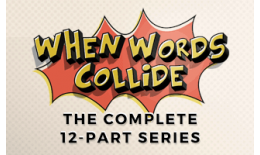 Add to Cart +
Have you ever wondered why a claim that seemed clearly covered was denied?
Have you ever tried to convince someone that your reading of the policy was correct?
Have you ever tried to help someone to get a claim covered when the adjuster denied coverage?
Join us as Bill Wilson walks us through his bestselling book, When Words Collide. You get to hear from Bill monthly all year and by the end of the year, you'll be a better insurance professional.
Available On Demand