Insurance Training Course Catalog
Regular Price: $129.00
Special Price: $99.00
Add to Cart +
Join us as Fred Fisher helps us understand which endorsements we need to seek to add to our customers' professional liability policies. These endorsements will help us to fill coverage gaps for our customers.
Attend Live June 27, 2019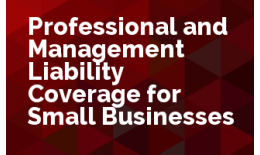 Add to Cart +
Join us as Joe Harrington help us deal with real professional liability coverage issues.
Attend Live September 26, 2019