Insurance Training Course Catalog
Regular Price: $129.00
Special Price: $99.00
Add to Cart +
Every new car commercial today tells us about how the car can drive itself in some way. From the cars that have an auto-pilot to the trucks with active lane maintenance and sonar speed control, the automotive marketplace is changing. Join us as Kevin Amrhein helps us to understand how these features and other modern transit risks can impact your clients' personal lines policies.
Attend Live February 11, 2021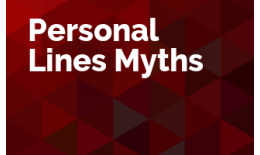 Regular Price: $129.00
Special Price: $99.00
Add to Cart +
Most insurance professionals would agree that personal lines policies are relatively easy to work on. The coverages can be straight forward and the clients really just want their risks covered at the best possible price. Join us as David Thompson helps us to navigate some common myths and misunderstandings centered on personal lines policies.
Attend Live February 23, 2021