Insurance Training Course Catalog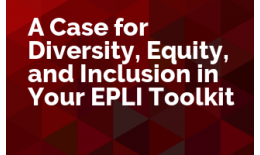 Regular Price: $129.00
Special Price: $99.00
Add to Cart +
When Diversity, Equity, and Inclusion goals are prioritized during employee hiring, promotion, evaluation, and development, better outcomes can be realized for retention. These activities are often the source of EPLI losses stemming from failure to promote, negligent evaluation, deprivation of career opportunities, and wrongful termination. The ability to craft and communicate a commitment and strategy with DEI benchmarks may have favorable impacts on EPLI premiums and reduce loss frequency and severity. Join us as Precious Norman-Walton guides us into the EPLI implications of DEI on employers.
Attend Live October 28, 2021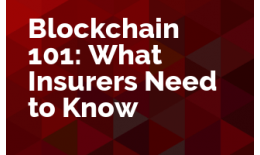 Regular Price: $129.00
Special Price: $99.00
Add to Cart +
You already know about Bitcoin and Etherium, but how well do you know blockchain? No, it's not another cryptocurrency, it's the technology behind crypto. It's also the technology that underlies smart contracts and could be part of the future of insurance and risk management. Join us as Martin Frappolli helps us to understand blockchain and its impact on insurance.
Attend Live November 9, 2021