Insurance Training Course Catalog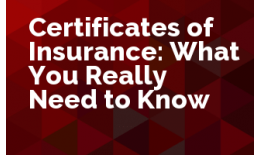 Regular Price: $129.00
Special Price: $99.00
Add to Cart +
We want to help you to make sense out of certificates of insurance. We know that they can be frustrating, but we want to help you to handle them without as much frustration. Join us as Casey Roberts brings certificates out of our shadows and into the light.
Attend Live December 5, 2019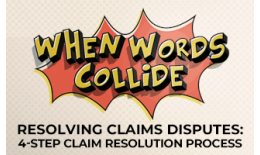 Add to Cart +
This is a special Academy Event in 12 parts. This is it! The LAST Session!
Join us as renowned insurance educator, author, and speaker, Bill Wilson, starts to walk us through his best selling book, "When Words Collide".
In this session, he wraps up the whole conversation by helping us to have the claims appeal conversation.
Sign up today for this session, or sign up here and get in on the WHOLE EVENT.
Attend Live December 10, 2019