Insurance Training Course Catalog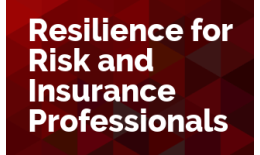 Regular Price: $129.00
Special Price: $49.00
Add to Cart +
Insurance professionals are familiar with the concept of resiliency in property and organizational strength. But what about personal resiliency? Join us as Abi Potter Clough brings this important session, helping us all to maintain our resiliency in our lives and careers.
Attend Live March 23, 2023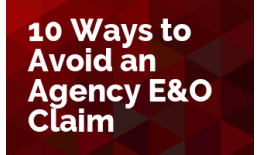 Regular Price: $129.00
Special Price: $49.00
Add to Cart +
Agency errors and omissions insurance is there to provide coverage when a mistake turns into a damages request and it often happens because an insured didn't get a claim paid, or some other trouble occurs in the life of agency/client relationships. Join us as Nancy Germond brings us her top 10 ways to stay out of this trouble.
Attend Live March 30, 2023