Books
Leaders are readers.
We want to provide you with the resources that you need to serve your customers better. Whether you need a book for the new person in your office or a desk reference for specific coverages, we have the books that you need.
Our growing library of books and expanding group of world-class authors are here to help you do your job better than ever.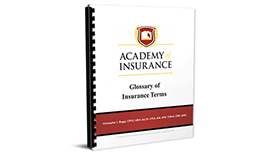 Buy Digital Book +
A comprehensive resource of insurance terms and definitions compiled from the Academy of Insurance's five insurance and risk management books.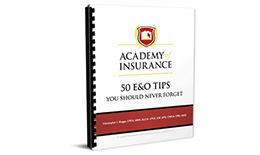 Buy Digital Book +
So you think you've heard everything possible regarding how to save your agency from E&O claims? This book will challenge that presumption.